Delivery Management System
Manage Your Delivery Business Effortlessly With Real-Time Tracking & Optimized Route.

Best delivery management system in Kuwait to organize your workforce mobility, optimize for better productivity and generate a delightful experience for your customers.

---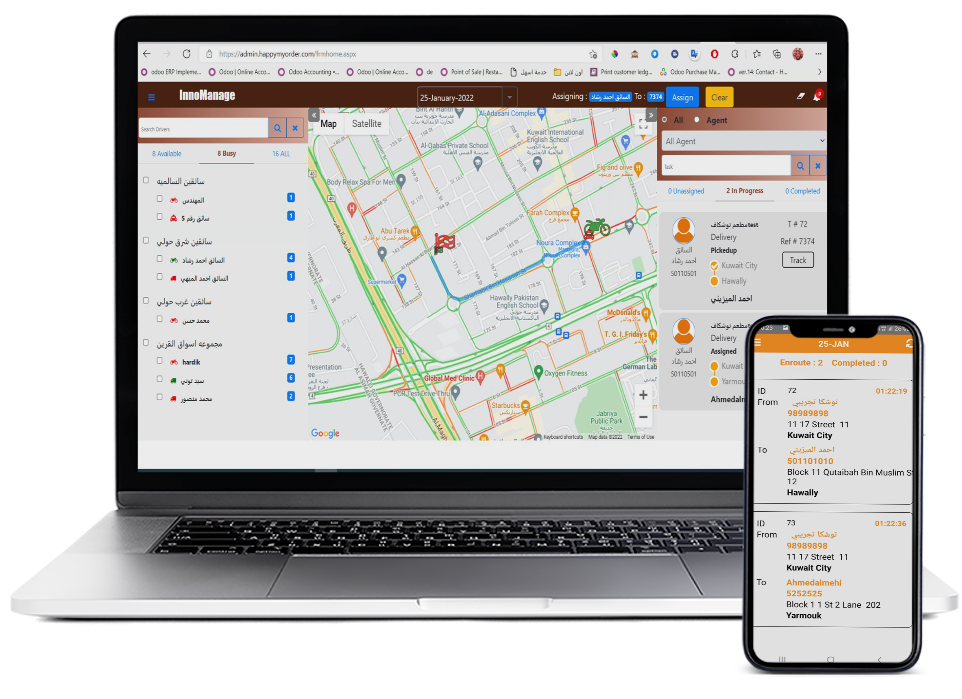 Integration & Customization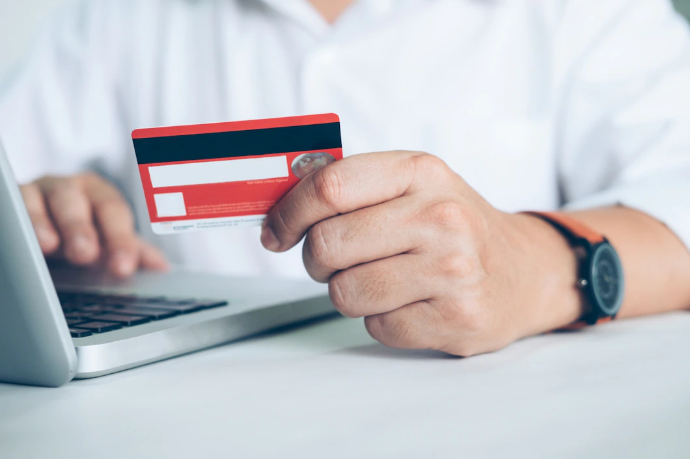 Customer

Web and App-based interfaces for order placement and interaction with service providers and agents.

Order Placement
Payment Options
Rating / Review
Tracking
Discounts / Referral



Service Provider
A Web-based interface for order and workforce management and delivery tracking system. Besides, Web and app-based interfaces for managers.
Bird eye View
Order
Management Task
Assignment Fleet
Management
Reports and Analytics
---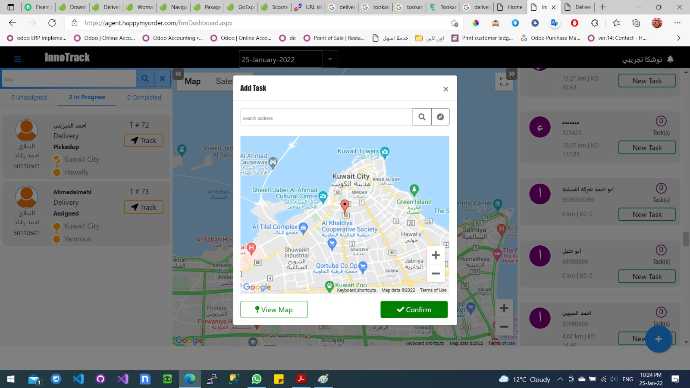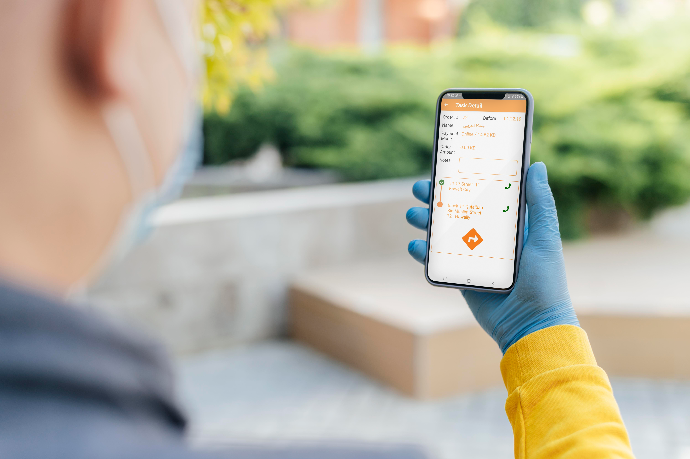 Agents
Applications to manage service requests and interact with managers and customers.

Task
Management
Navigation
Proof of Delivery



Business Owner
Web-based interface to manage users and management operations in the delivery management system.
User Management
Bird Eye View
Process Automation
Data Recording
Geoanalytics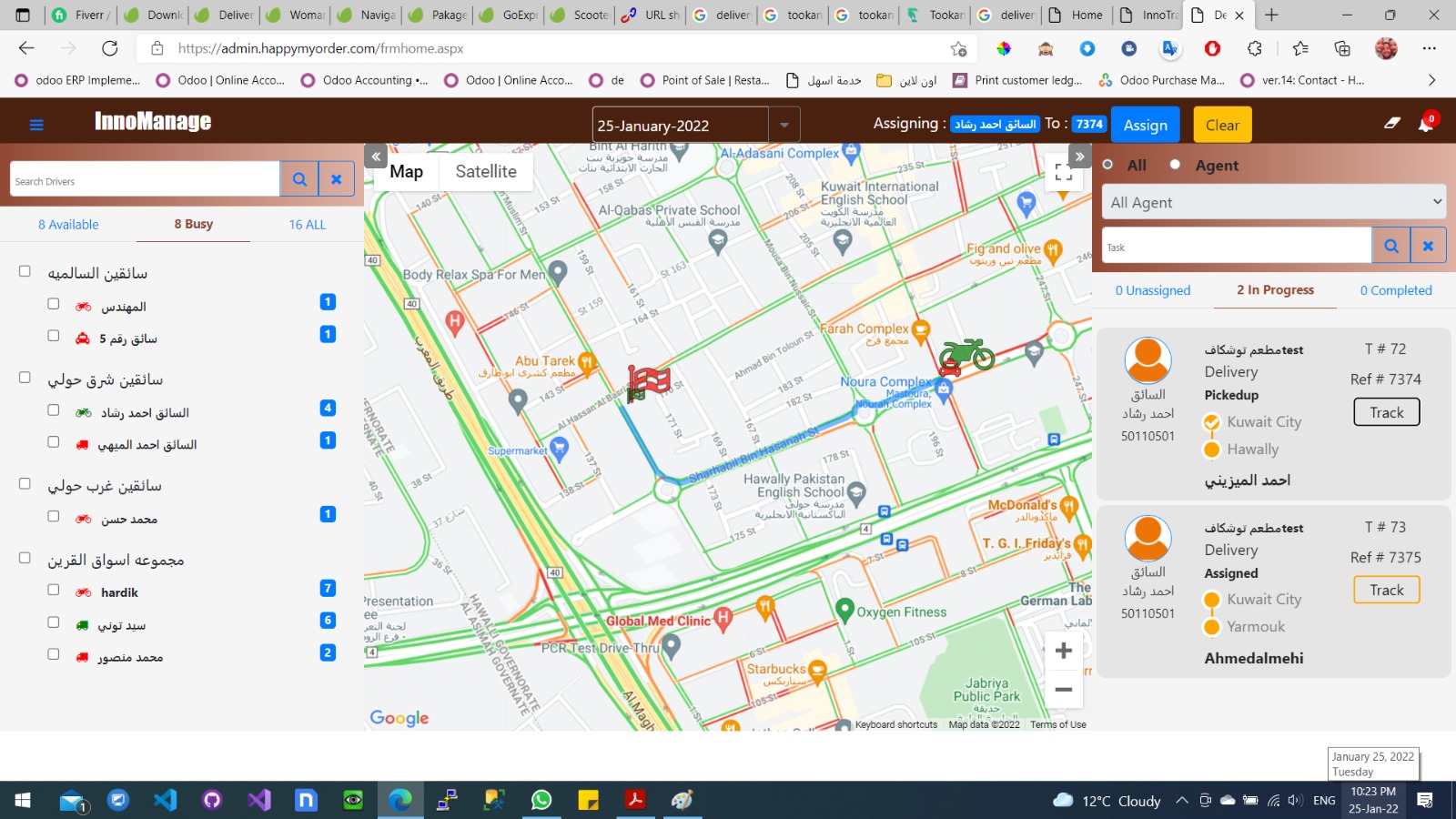 We provide the best-in-class delivery tracking system in Kuwait for planning, managing, optimizing, and executing reliable delivery activities.
Our platform is crucial for many business sectors from the on-demand industry. Here are some of them

End-to-end Services
---
From planning through, legal documentation, implementation, and training, we dedicate our service to providing you with the best delivery management system in Kuwait.

Best-in-Class Support

---
Our service for delivery tracking system covers comprehensive support during our contract, including replacement, and relocating to help you improve results and ROI.
Contact one of our consultants for a free assessment and quotation